Meet our Staff: Rev. Channing Kearney - Pastor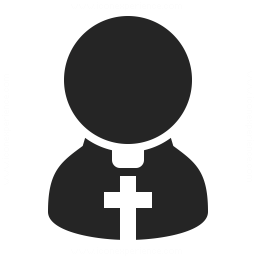 Pastor Kearney was born in Seoul, South Korea and raised in Pasadena, CA. He attended Mount Olive Lutheran School and First Pasadena Lutheran School. After completing the 8th grade attend Washington and Marshal Junior High Schools. He attended Blair High School Pasadena, and later entered the United States Navy after testing out of high school at 16 years during the height of the Vietnam War. He received Pre-seminary training and graduated from then Christ College Irvine, now known as Concordia Irvine, CA with a B.A. in Humanities and Religious Studies and Biblical Languages. He was ordained in Seoul, South Korea Lutheran Church after graduating from Concordia Theological Seminary Fort Wayne.
Pastor Kearney met his wife, Ellyn, in the Holy Land while on a religious tour of the Holy Land, led by his pastor of First Lutheran Pasadena. They were married in August 1989 before Pastor's Vicarage assignment. He served his vicarage in Bethesda, MD. He graduated in 1991 with his M.Div. and received the divine call in May 1991 to serve at Immanuel Evangelical Lutheran Church, New Plymouth, ID.
Pastor Kearney was later called to the Mission Board for the Armed Forces of the United States in1992, and was recalled to active duty in June of 1994 by the United States Navy. He retired in June of 2012 from the military, and was called to the Mission Board to service in Special Ministries to the Veterans Administration Hospital System in January 2015, beginning with the Saginaw Veterans Administration Hospital Saginaw. He was transferred to Veterans Administration Roudebush Medical Center Indianapolis in 2016, then to Veterans Administration Hines Medical Center, Illinois, in 2017, and returned to Veterans Administration Hospital Roudebush Medical Center in Indianapolis in 2018.
Pastor and Ellyn are blessed with two children: Logan Taylor, and Katelyn Ellyn. Ellyn is a trained and licensed Occupational Therapist in Lake County IL, specializing in children with learning and emotional disabilities for over 34 years in her own practice.