White Creek Lutheran School: Welcome to WCLS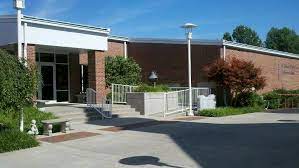 White Creek Lutheran School
Welcome to White Creek Lutheran School!
St. John's White Creek Lutheran School is a family-friendly school that is completely dedicated to nurturing a strong Christian faith. As a welcoming, traditional congregation, St. John's delights in its close-knit family atmosphere. From its founding in 1840, the congregation has felt strongly about educating its youth in accordance with the Lutheran Confessions. The school has always set high academic standards for itself and is fully accredited through the State of Indiana and the NLSA. Today, White Creek is the oldest continuously running school in all of Bartholomew County!
White Creek Lutheran School is a Choice Scholarship school, accepting voucher funding.
For enrollment information, please contact the office at 812-342-6832 or by emailing:
Shannon Garrison, Administrative Assistant: sgarrison @whitecreek.org
Whitney Vandercar, Principal, wvandercar@whitecreek.org