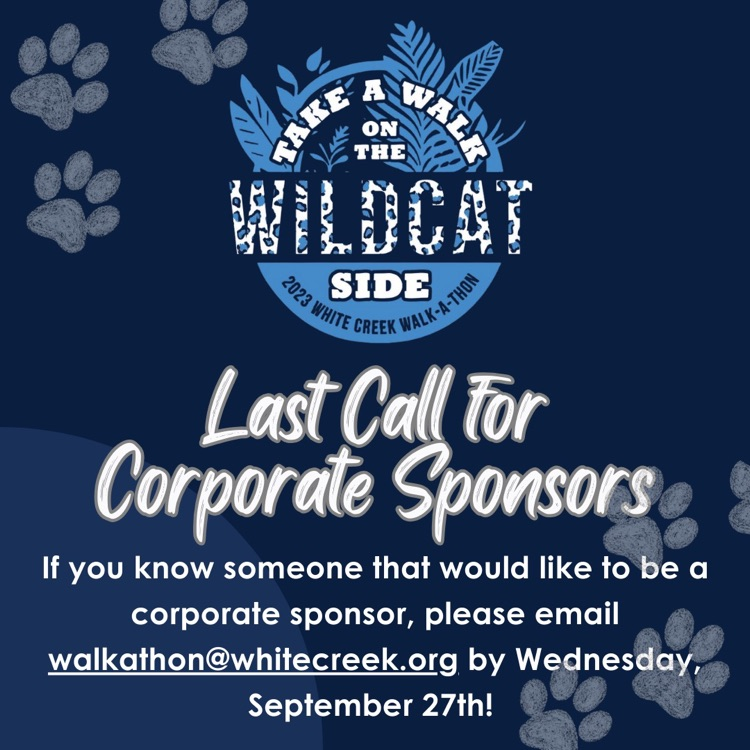 Walk-A-Thon is quickly approaching! Thank you to those that have found corporate sponsors for our walk-a-thon. We still have room to add more sponsors on the back of the t-shirts. If you know someone that would like to be a corporate sponsor, please email
walkathon@whitecreek.org
for more information!

LIT Update: Wildcats fought hard and took second place 🏆in this weekend's tournament. 🏐💙 We are SO proud of you!!! Congratulations also to Emmy and Maddie who made the All-Tourney Team!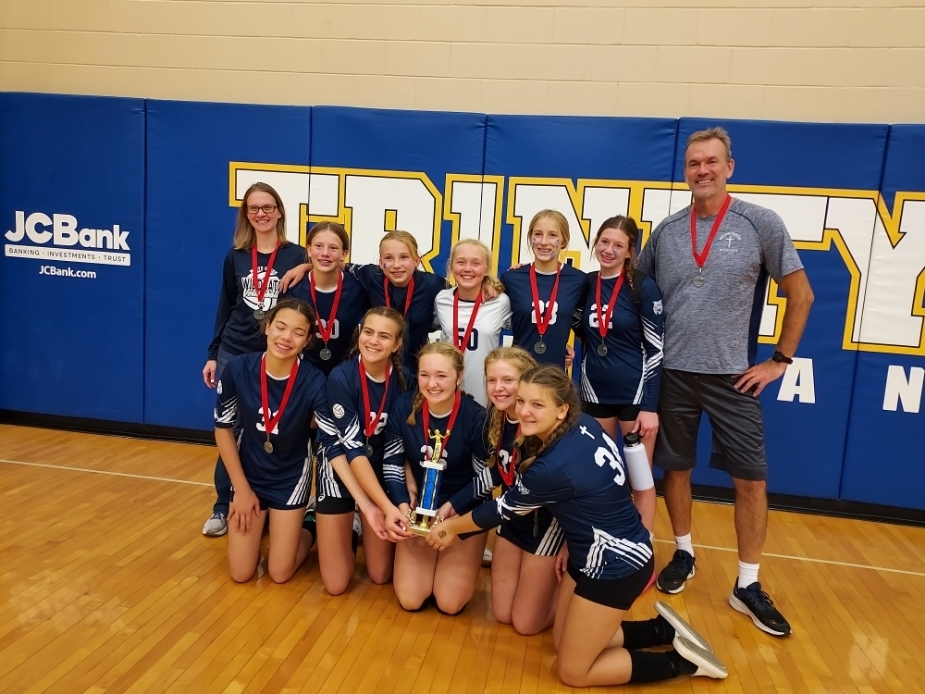 🏐LIT Update: Wildcats won their semifinal! They are headed to the Championship Game! The tournament is running behind schedule and the final will likely not start until after 9. These Cats are going WILD!!

WCLS took BOTH 1st and 2nd place in the LIT Queen of the Court Competition! WAY TO GO Emmy, Ellie, Kaylee, Maddie, Sophie and Ella!!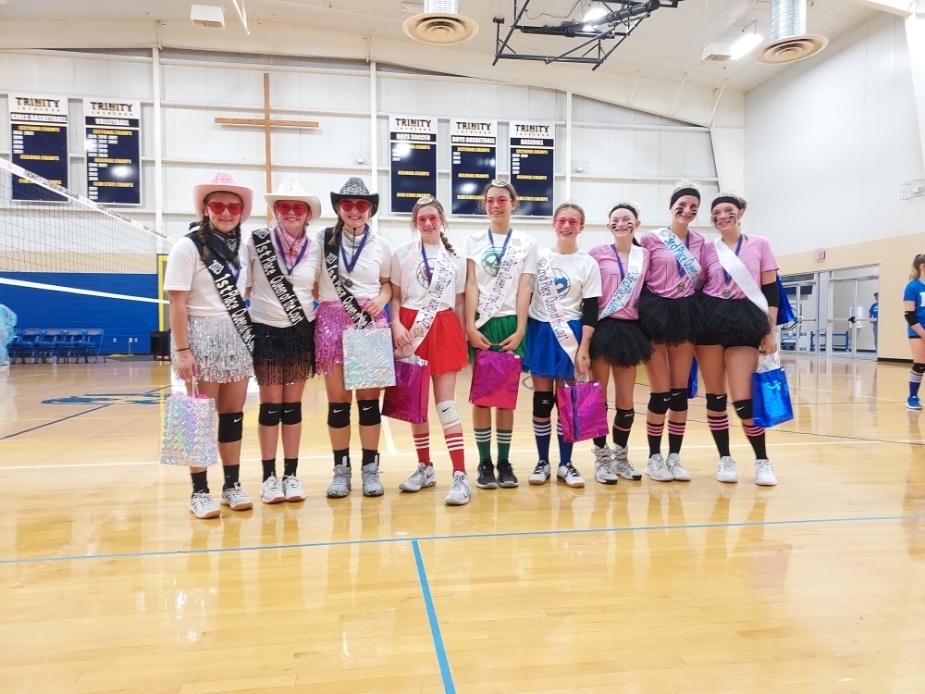 Congrats to Ella for taking 2nd Place in the LIT Serving Competition! 🥈🏐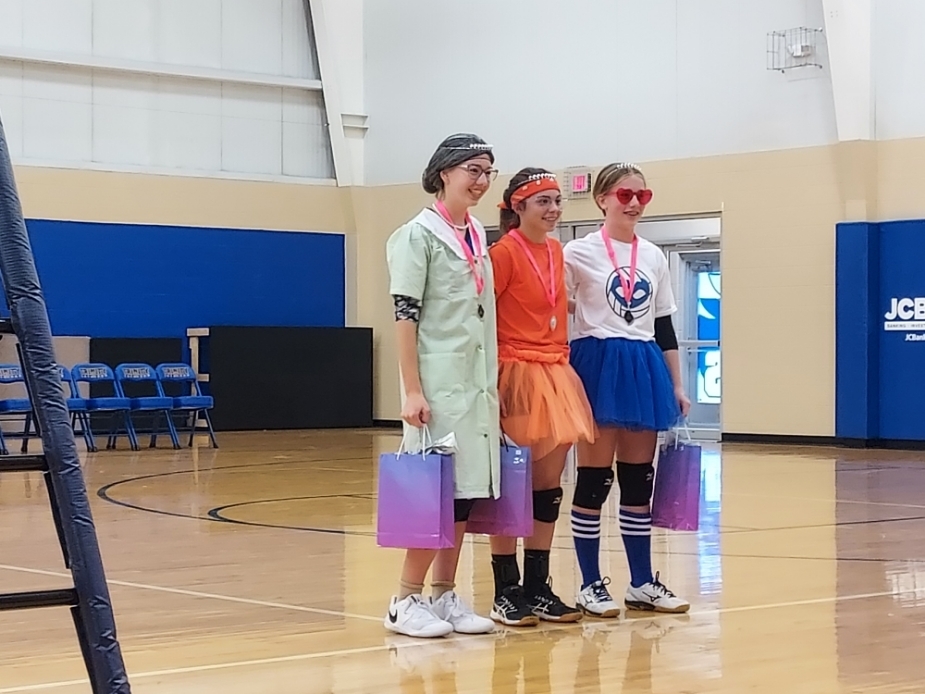 🏐LIT Update: WC won in the first round of Tournament play! Next game is the Semi-Final against Sauers at 5pm at Trinity. Go Wildcats!!💙🏐💙

🏐LIT Update: Wildcats won both challenge matches! WCLS is FIRST seed in the bracket and will play at 11 am at Immanuel. Then it's back to Trinity for Queen of the Court and Serving Competition. Tournament play continues after that!💙🏐💙GO Wildcats!!

LIT Update: The White Creek Wildcat Volleyball Team finished first in their pool tonight and will compete in challenge matches Saturday 9/16 beginning at 8:30 at Trinity High School to determine final seeding for the tournament bracket. Thier first full game will be at 11 am, with Queen of the Court and Serving Competitions following. Come cheer on your TOTALLY AWESOME Wildcats!🏐💙🏐
These girls are ready for some volleyball! 🐾💙🤍 Come cheer on the Wildcats tonight!
Tomorrow is Blue & White Day! We are cheering on our volleyball team as they play in the L.I.T.! 💙🤍🐾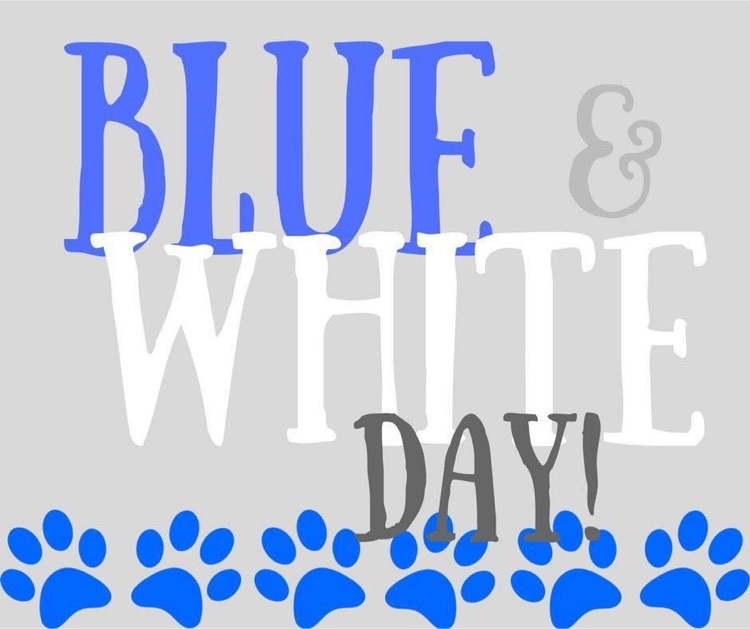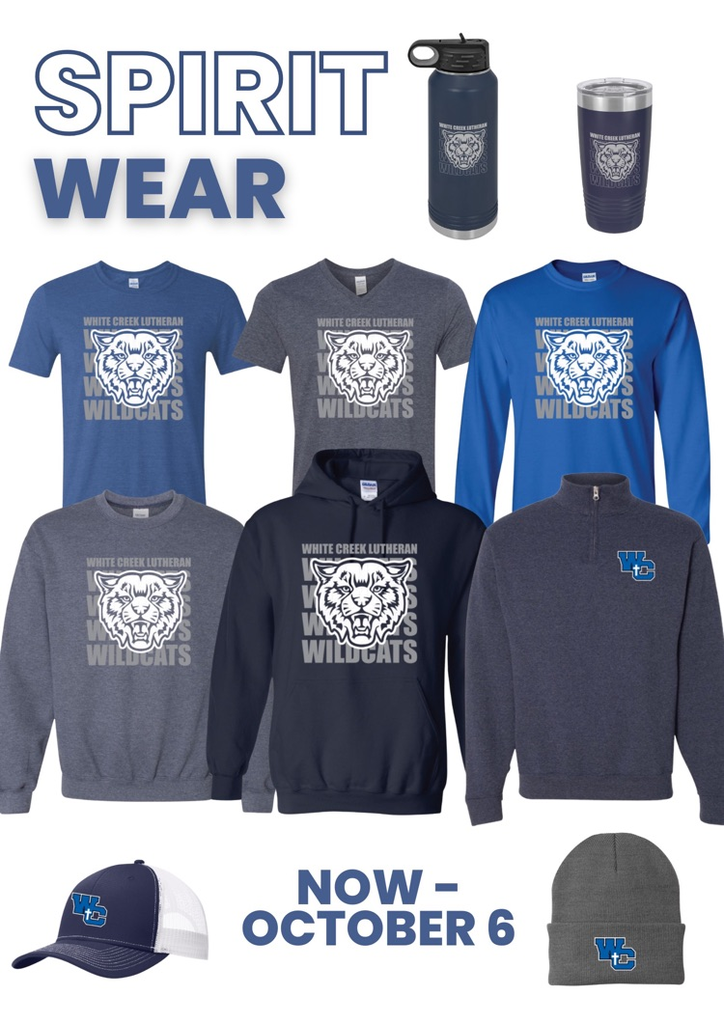 We have 7 boxes for Operation Christmas Child 🎁 4 more weeks of chapel offerings to get our goal of 20 boxes!
Family Fun Night - Sunday, September 24th 🍦🍧

Congrats to our 7th Grade Volleyball Team on taking 3rd place in their tournament today!!! Go Wildcats!💙🏐💙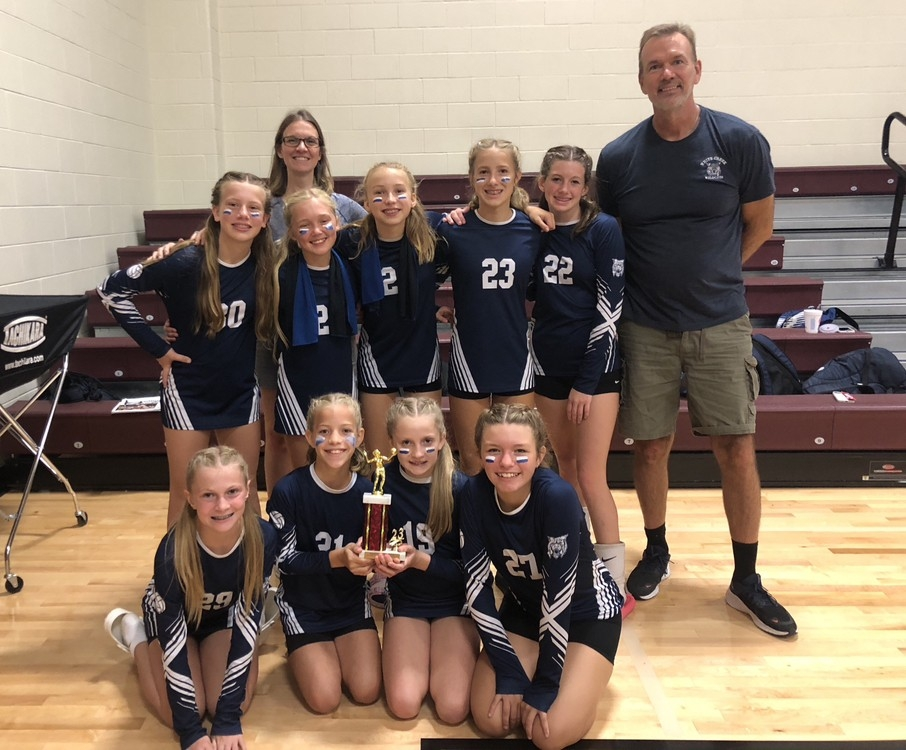 Even when it's hot, its COOL to be at White Creek!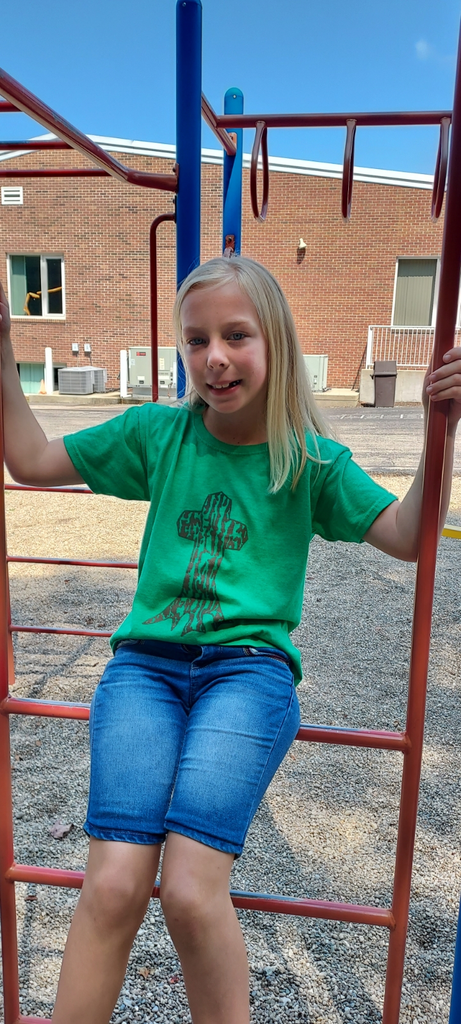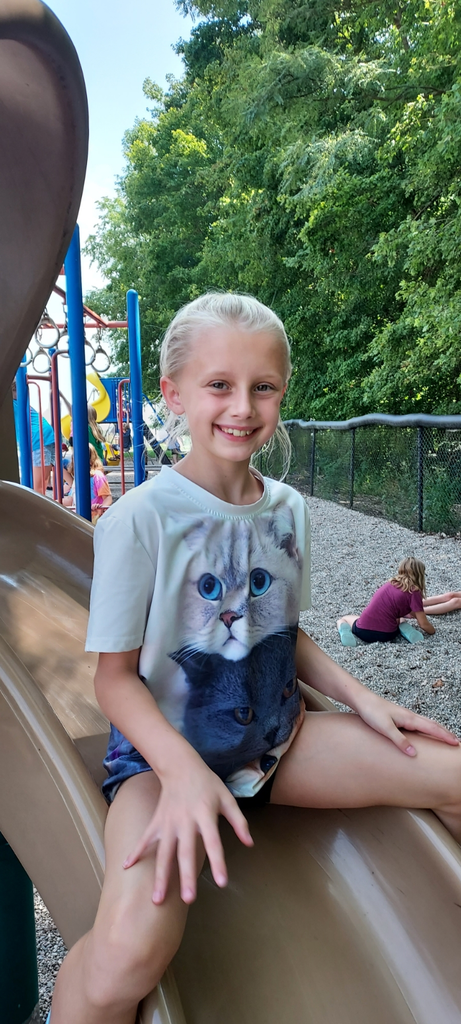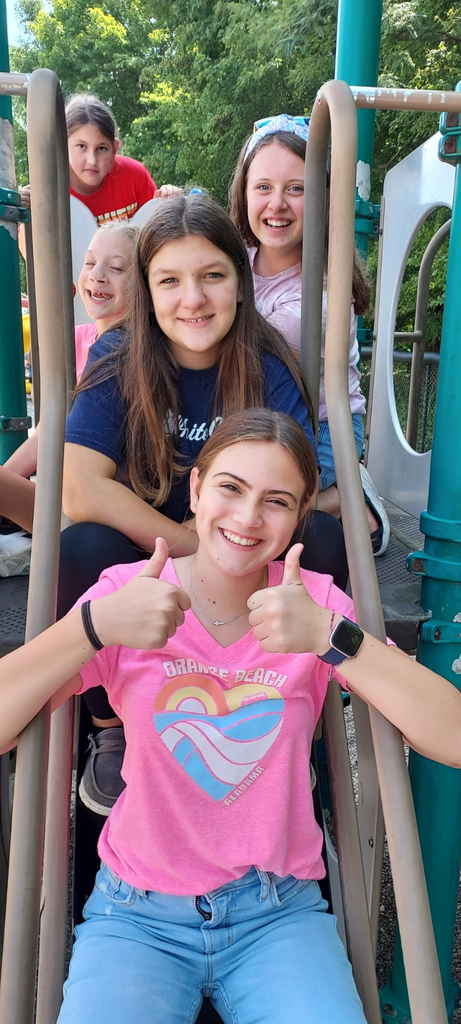 Friday, August 25th is a Late Start Day!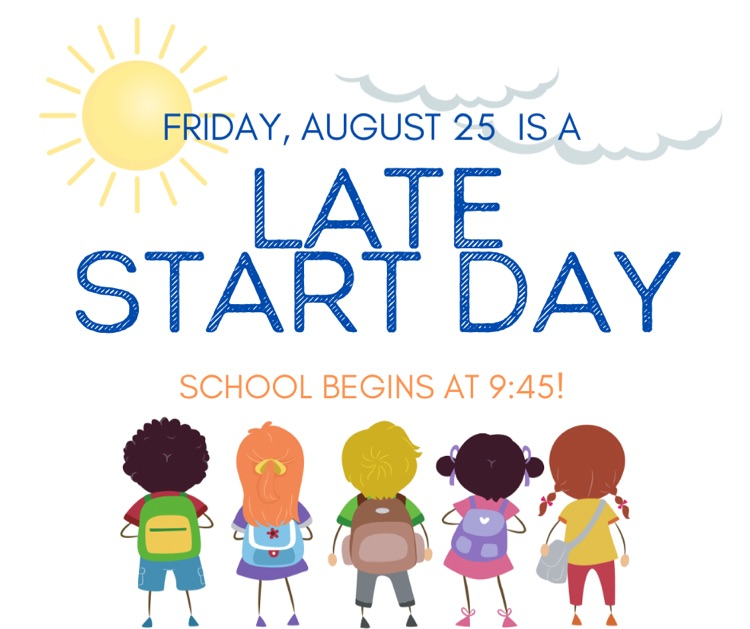 Our 1st quarter chapel offerings will go toward Samaritan's Purse - Operation Christmas Child. Students are encouraged to bring money or an item that can be put in an Operation Christmas Child shoebox. We will be keeping track of how much money has been collected outside of Mrs. Mullis's classroom. Our goal is to collect $500 and fill 20 shoe boxes with supplies! We have received $50, so we are 10% of the way there!
Mum Order Forms Due on Friday!