Reminder: Report card pick-up is TOMORROW (Thursday 5-25) from 8-11:00 am and 3-5:00 pm. This would also be an IDEAL time to bring in your tax information so that I can work on filing your child's voucher application for the 23-24 school year.  We are asking that ALL families apply this year as the School Choice legislation has recently changed to make it available to almost EVERYONE! All I need is a copy of the front page of your 2022 tax return, which shows household members and AGI (line 11). Contact me with questions. Thank you! -Mrs. Vandercar

Happy Last-Day-of-School! A few bikes and coolers/buckets were left on the school grounds today - please make sure you pick them up! Thanks!

Congratulations to our raffle WINNER: Mr. Mark Buss!!! Thank you to all who participated in the contest. With your help, we raised over $1,200 toward the replacement of the gym HVAC units. We are looking forward to a COOL volleyball season when we return in August!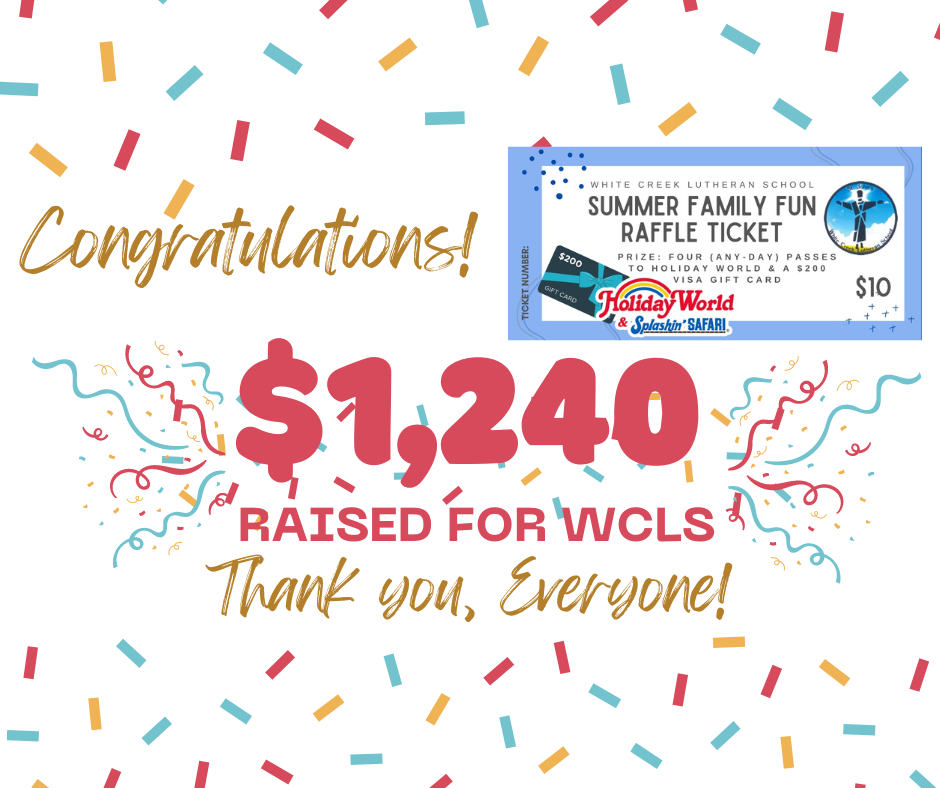 The 4th graders still have some Market Day items that will be for sale tomorrow! Items are priced at $1 and $2. We have pencil wands, Rice Krispie treats, bracelets, geodes, play dough, and mini donuts!

WCLS Yearbooks are for sale in the office! $10 each 😀

What a talented group of kids!! Congratulations to the cast, crew and chorus of "The Tale of Three Trees" on a wonderful performance! You can see a recording of the Friday show here:
https://youtu.be/zy4pwjXyqH8
You ALL were so fun to work with!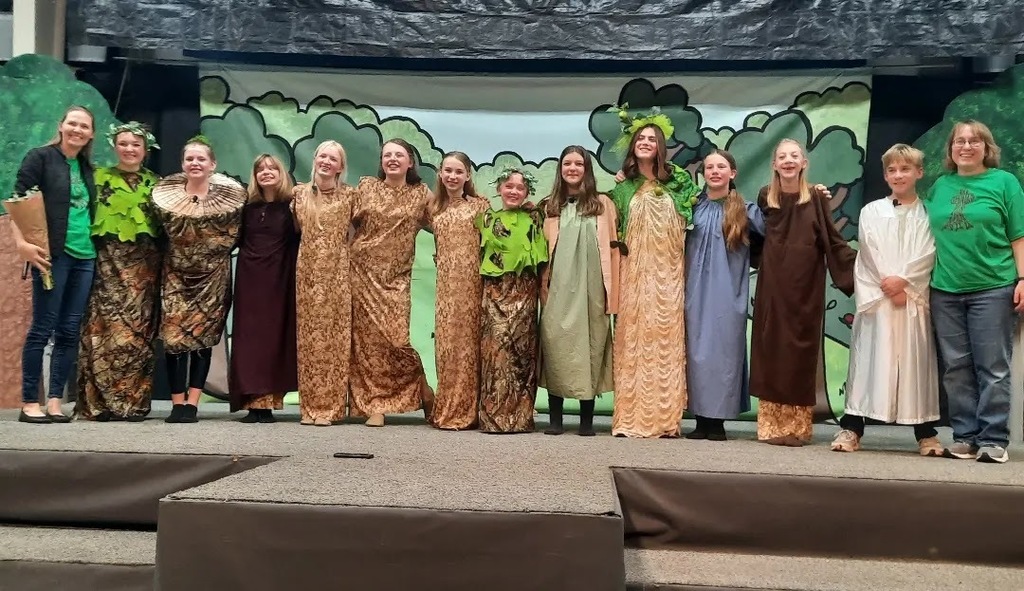 Glassware Drive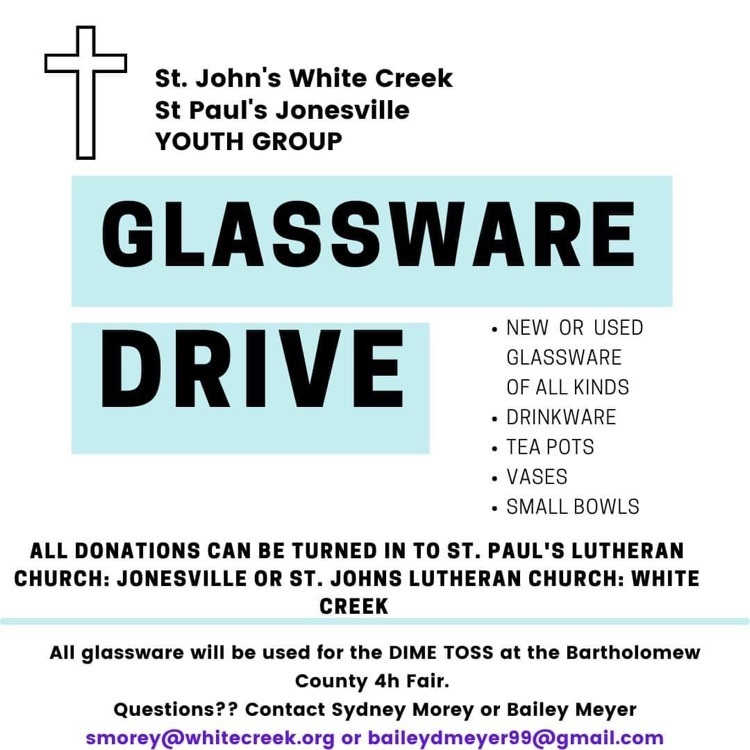 You could win 4 passes to Holiday World and a $200 Visa Gift card for a fantastic day of family fun this summer! Raffle Tickets are available to purchase for $10 each from the school office (stop in, call, or email). The drawing will take place on the last day of school (Friday, May 19 at 9:30 am after the Awards program). Participants do not have to be present to win. This fundraiser is organized by the WCLS Board of Education and will help fund the replacement of HVAC units at the school.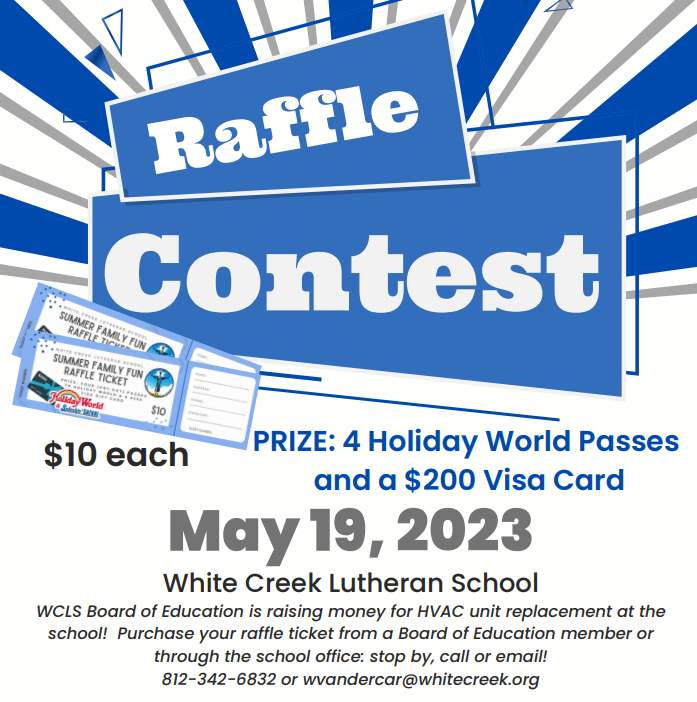 1st - 4th grade need to bring appropriate shoes to run for P.E. class tomorrow! 👟

THIS FRIDAY and SATURDAY at 6:30 pm, come out "on a limb" to see White Creek Lutheran School's 2023 Spring Musical: The Tale of Three Trees! Admission is $4/person at the door. We just know you will FALL in love with this SAPPY, ACORN-Y, unbeLEAFable play about God's BIG plans!!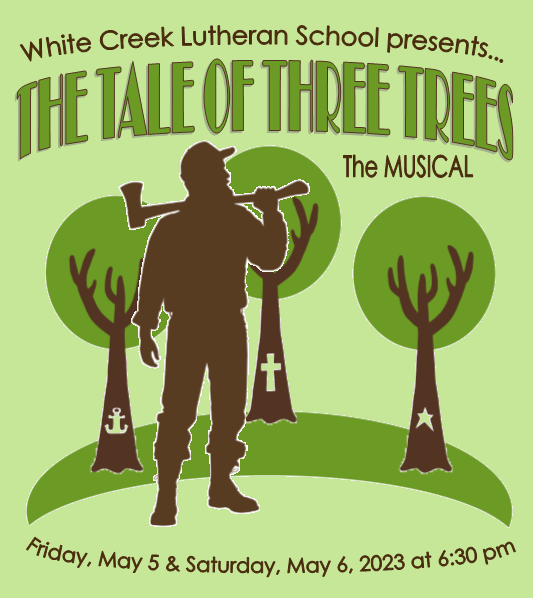 The race is on! 🏁
This is just a small sampling of the AMAZING raffle prizes ready for YOU to WIN at BINGO Night tomorrow! We have Yankee Candle, Pampered Chef, Brighton, Cosco, Simply Southern and SO MUCH MORE! Bingo game prizes are from Dresden, Thirty-One and other great brands and are valued at around $100 each! You can STILL get tickets for $25 in advance by calling or emailing the office (812-342-6832,
sgarrison@whitecreek.org
)....OR show up at the door with your $30 for a fun night out! Doors open at 5:30. Hope to see you there!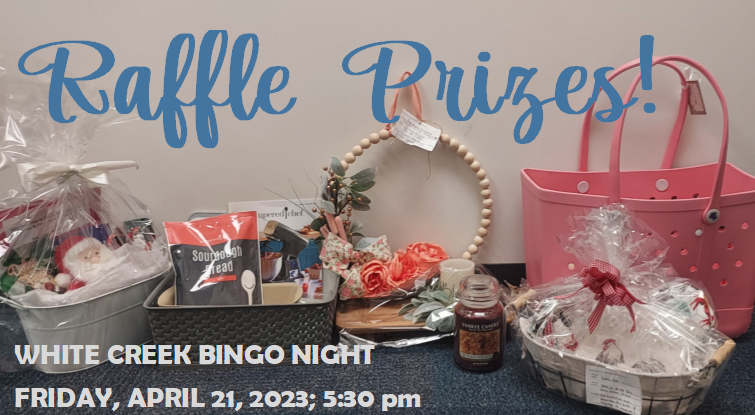 White Creek Bingo is THIS FRIDAY, April 21! You can get your tickets by calling the office (812) 342-6832 or emailing Shannon (
sgarrison@whitecreek.org
)! Come on out to have a GREAT time and raise money for our students' Middle School Trip!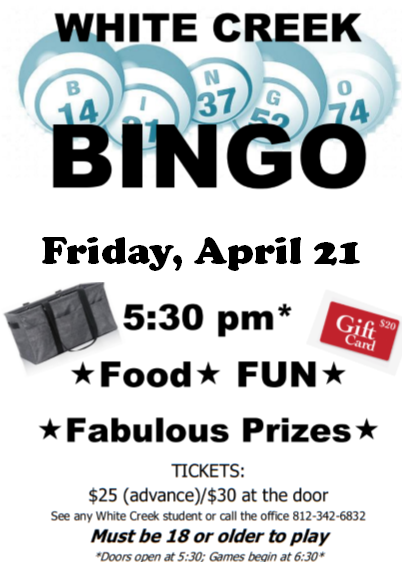 Friday, April 14th is a late start day! School begins at 9:45.

Alert: EARLY DISMISSAL 2:00 pm TODAY 4/5/23. Due to severe weather expected to arrive at 3:00 pm, WCLS will be dismissing carline AND bus at 2:00 pm. please contact the office if special arrangements need to be made. Be careful!

REMINDER: NO BUSSING on THIS Thursday (April 6) as BCSC is not in session. White Creek is IN SESSION Thursday (4/6); NO SCHOOL at WCLS on Good Friday (4/7) or Easter Monday (4/10). Happy Holy Week!
Tomorrow is the last day to enroll for the 2023-2024 school year for $100! Enrollment fees increase on April 1st. If you need another enrollment form, call the office and we will send one home with your child today!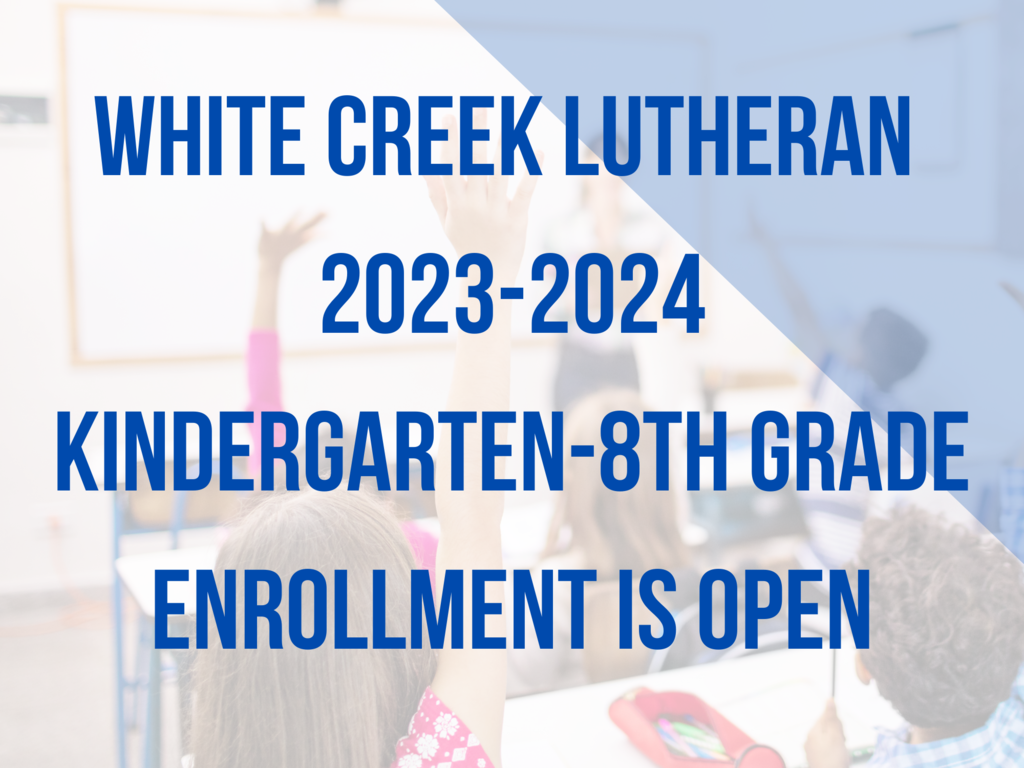 White Creek Lutheran School is IN SESSION today, Friday March 24. Though some areas are seeing rising water, Bus Driver Tim has been out to check his route and feels he can navigate it safely. If, due to flooded roads, you cannot safely get to school, please stay home; your child's absence will be excused.
Tomorrow is Parent/Grandparent Lunch for 4th - 8th grade! Because we are expecting a larger crowd, serving will begin at 11:15am. Please note this is a time change from the papers that were sent home!