Please join us for a family movie night and invite your friends & neighbors to come, too!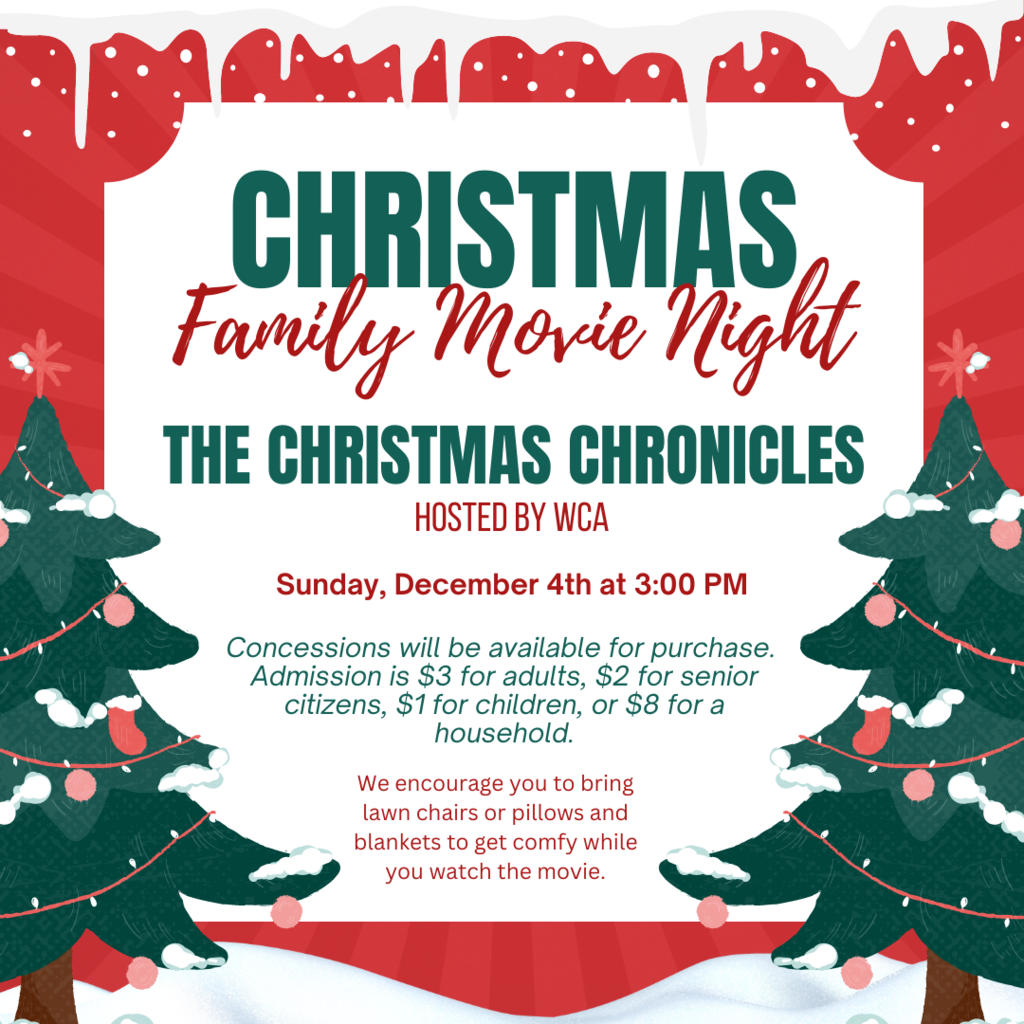 E.A.T. Night - Thursday, December 8th!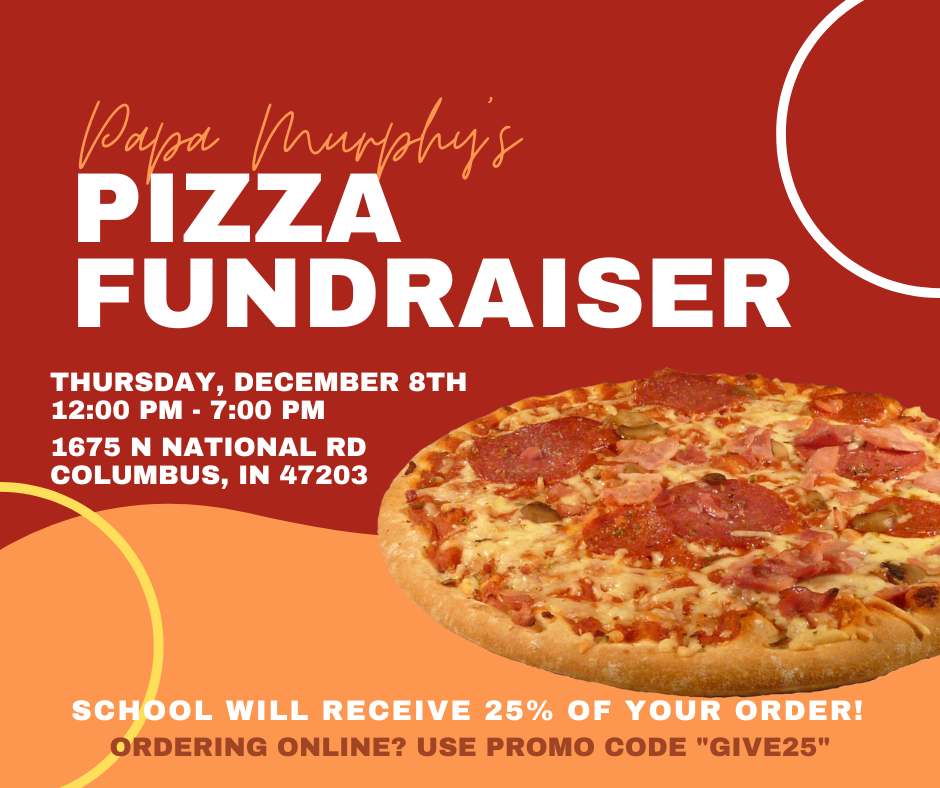 Marion Kay Spices Fundraiser orders are due in the school office tomorrow, Monday 11/28!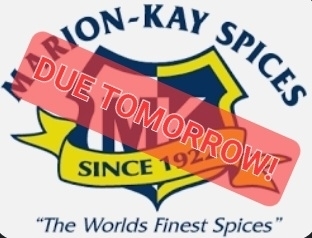 REMINDER: WCLS Students are invited to sing as a part of our student choir TOMORROW (11/27) at White Creek at the 9 am service. Meet in the school hallway at 8:50 and sit with your family during the service!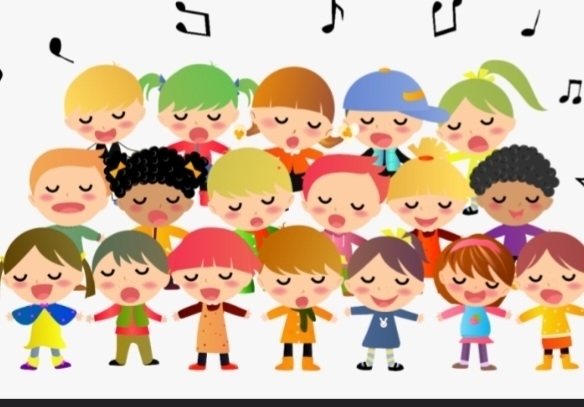 Tis the Season for Gift Cards! Scrip orders are due Friday, December 9th.

WCLS is seeking a long-term substitute for our 2nd grade class while Mrs. Jack recovers from her surgery. Please help us find this special teacher!! Contact Mrs. Vandercar at
wvandercar@whitecreek.org
or 812-342-6832 with any references or for more information!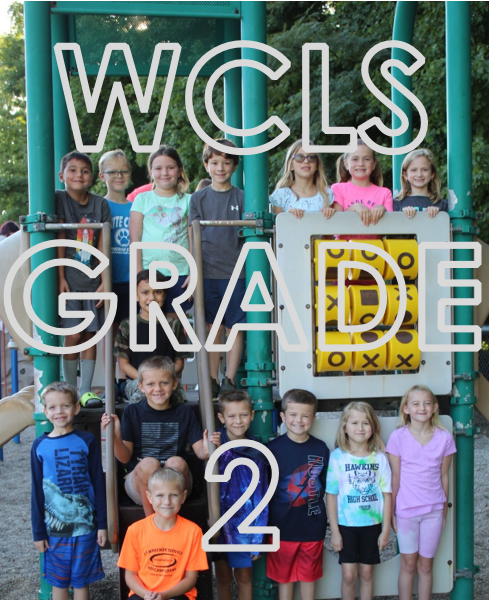 🇺🇸 ❤️ 🤍 💙 🇺🇸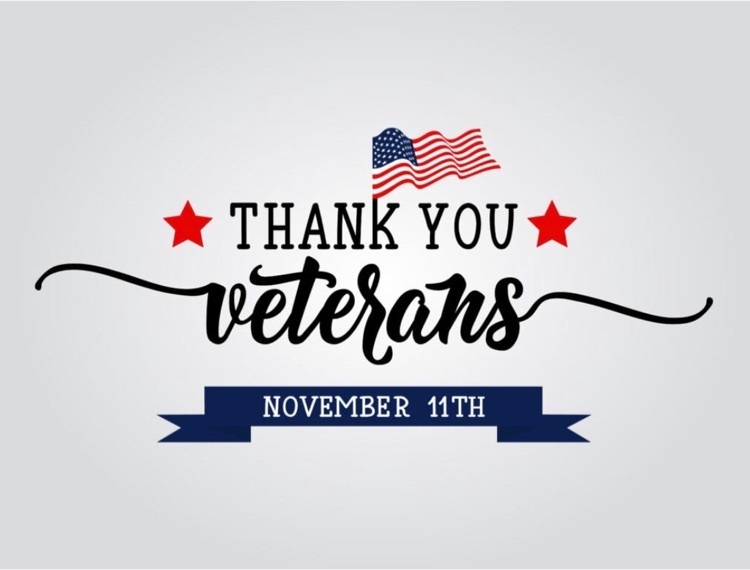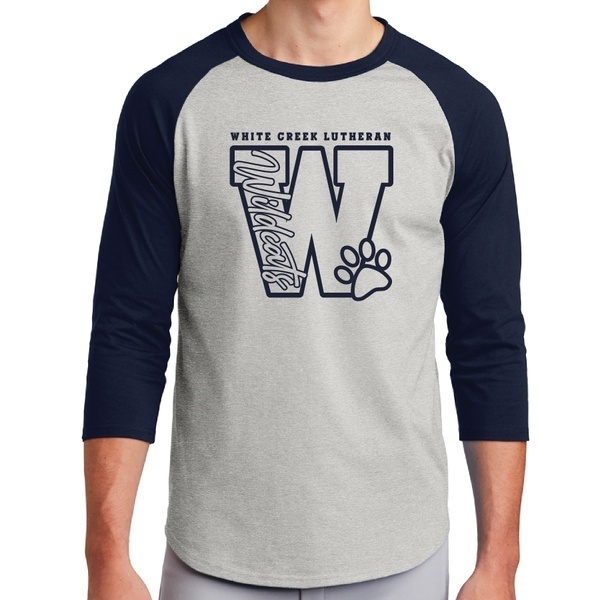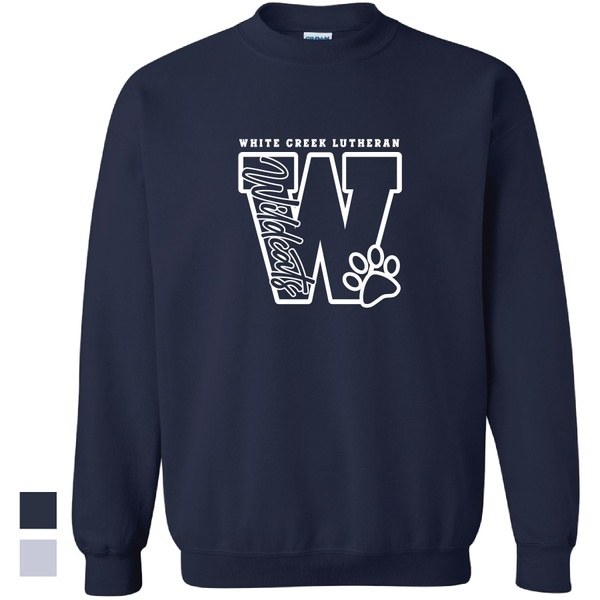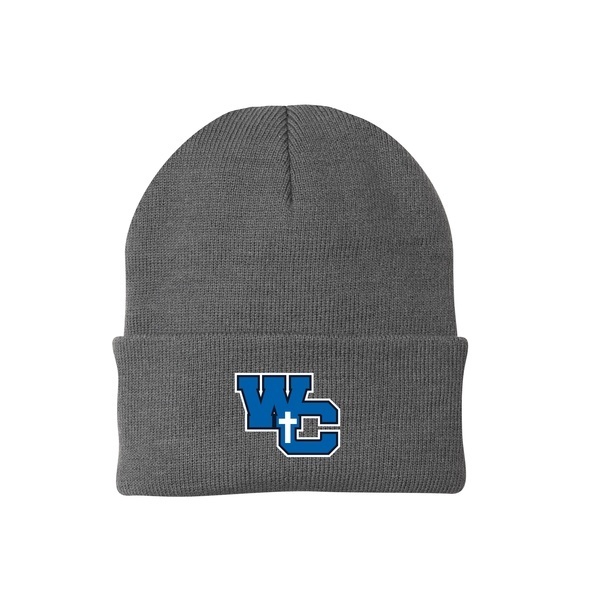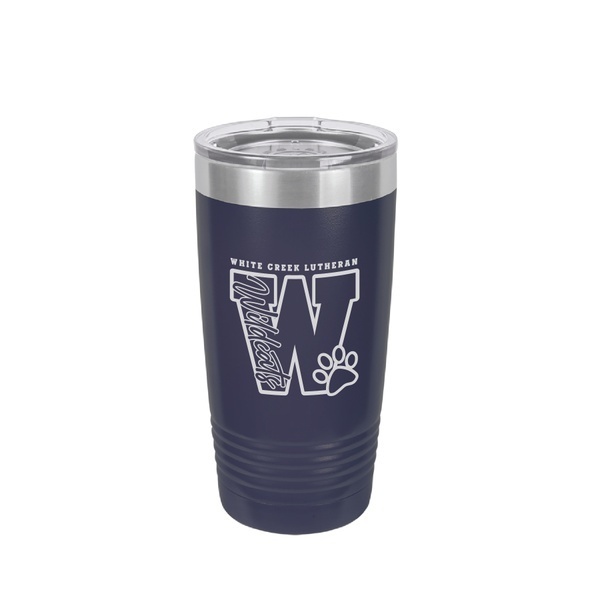 WCLS students are selling Marion-Kay Spices! See your favorite Wildcat (or call the office) to order your popcorn seasoning, chicken breading, taco spice, or other favorites! Orders are due by November 29.

Alert: WCLS phone and Internet are DOWN until about 3:00 pm due to a local outage. If you need to reach us, please contact Mrs. Vandercar, Shannon, or your child's teacher directly.
PICK-UP LINE ADJUSTMENT The direction of our car pick-up line will be reversed beginning Monday, Oct 31. See the attached diagram. Please enter the parking lot from the east entrance (closest to the stop sign), follow the drive along the south side of the building (between the old playground/cemetery and the school building). The loading zone will now be on the North side of the gym (by the blue awning), and cars will exit the drive nearest to Miss Schneider's house. This change is being made out of safety considerations -- our current traffic pattern has cars stopped on an incline for loading. Cars tend to roll backward during loading, and this poses a serious threat to students passing between vehicles to get in on the other side. The new pattern should also help when the driveway is slick as drivers will not have to make their start on the hill. There will be NO CHANGE to morning drop-off patterns.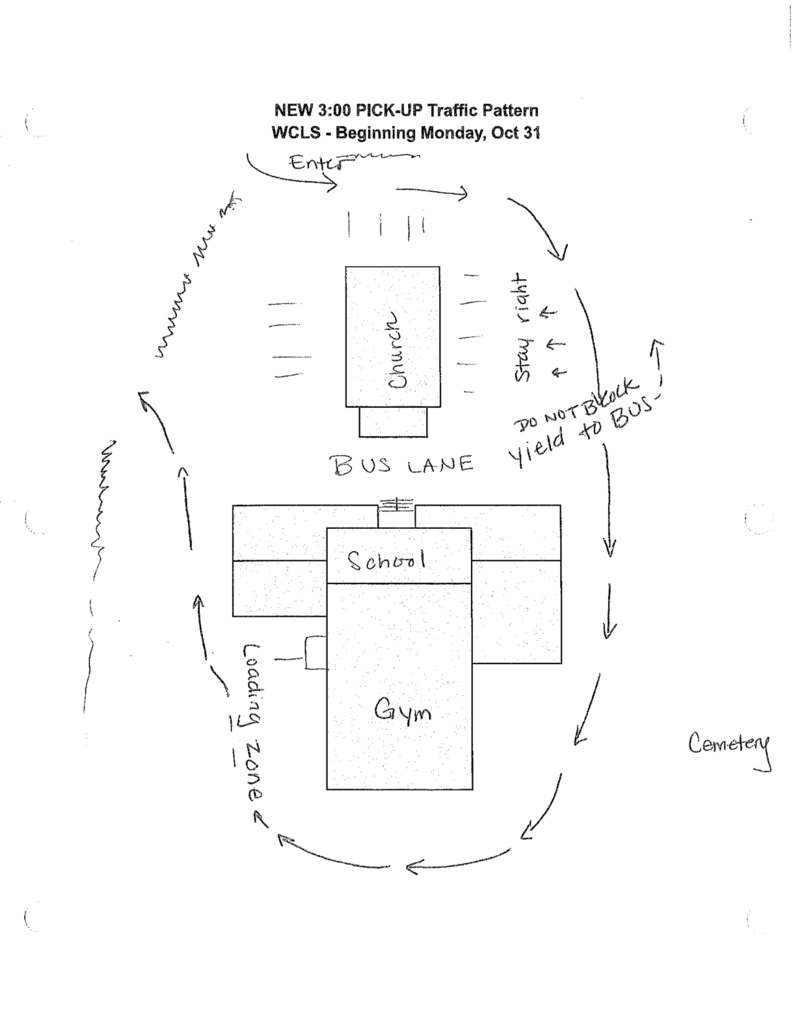 We are so THANKFUL and EXCITED to use our brand new playground! Did you know... This project was FULLY FUNDED by a gift from the St. John's Foundation, a generous donation of services by Adam Engelau of Engelau Excavating, and a federal grant!? Combine that with many hours of hard work by Kevin Kidd & family, and WCLS Board of Education members, and we have a new, fun and extra-safe place to play! May God bless our time learning in the classroom and on the playground!!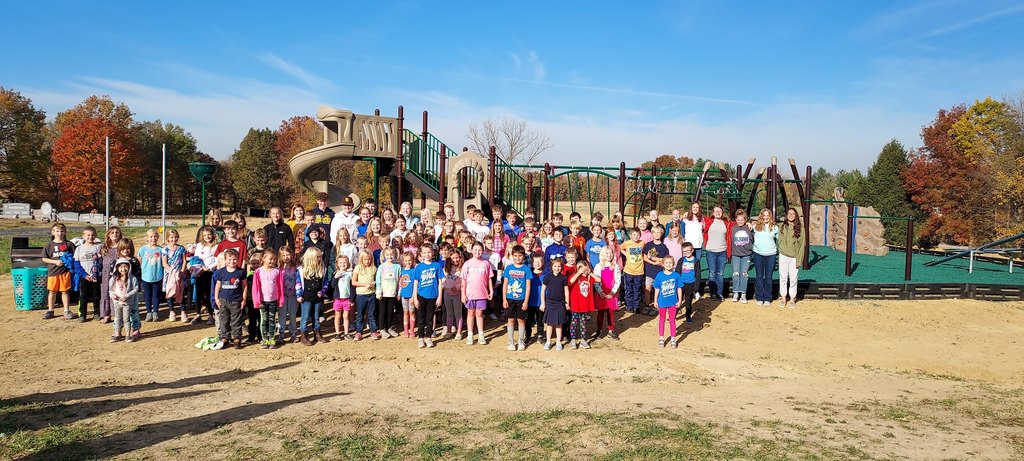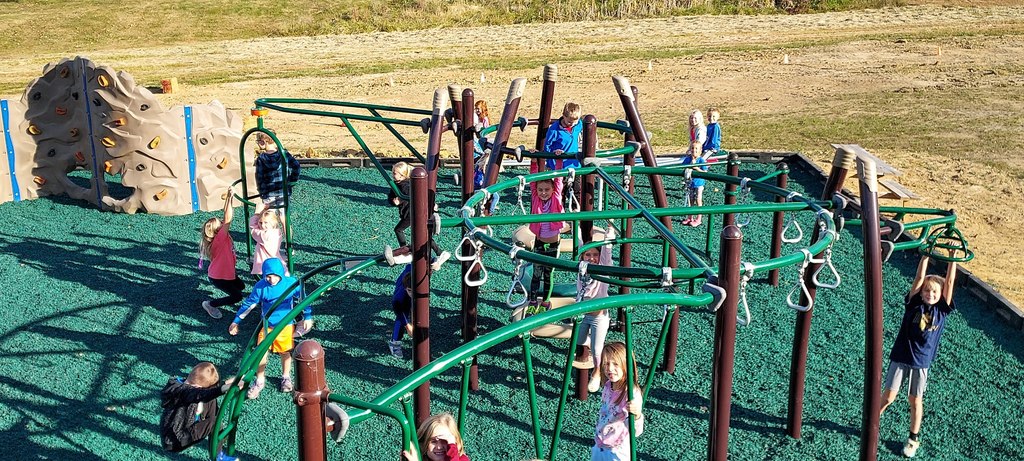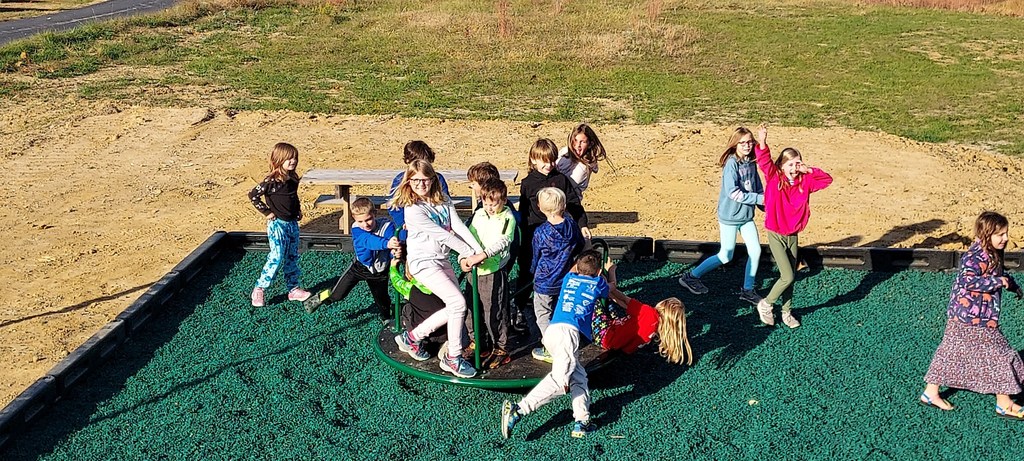 Calling all sixth, seventh, and eighth graders who like art or who are interested in learning to like it! WCLS is starting an Art Club on Tuesdays, starting October 25th. Meetings, which will start right after school and last until 4:00, will be held in the Fellowship Room. All materials will be provided. The first meeting will involve making a project and talking about future projects. If you are interested but can't make the first meeting, hopefully you can come to the second meeting. Remember: a work of art is, above all, an adventure of the mind!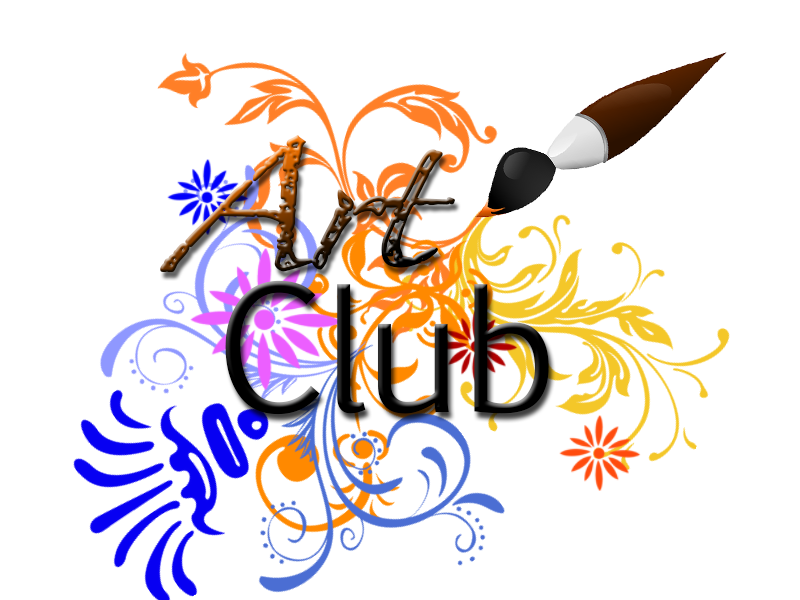 TOMORROW is our Family Fun Night at 6 pm! Bring your own pumpkin, carving tools, and accessories. We are looking forward to enjoying time with other White Creek families 🎃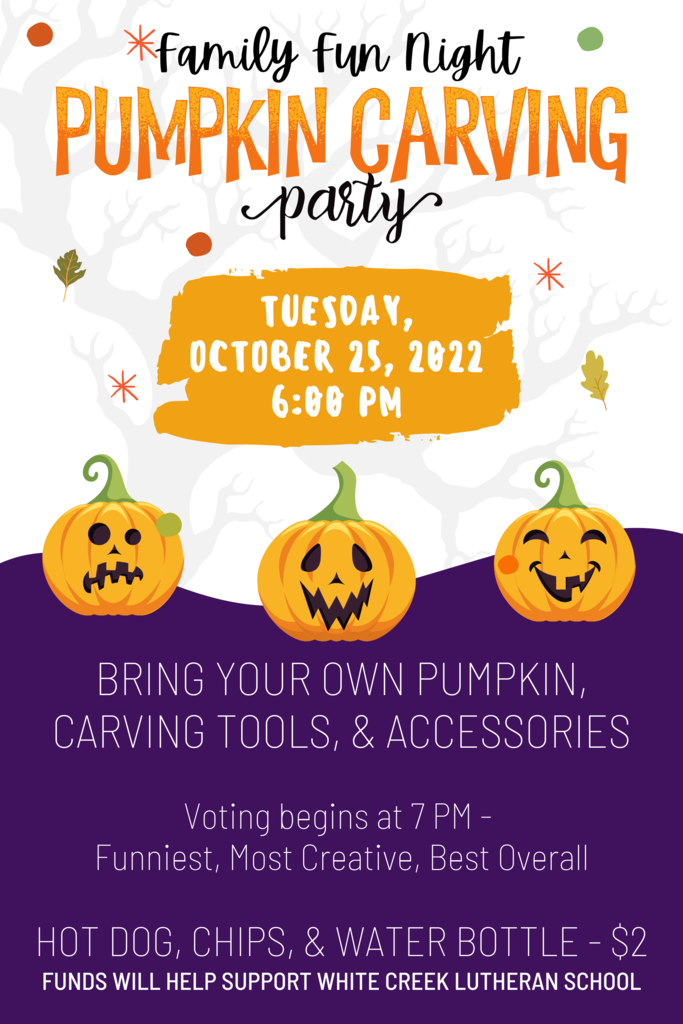 St. John's Lutheran Church Harvest Party - Friday, October 28th!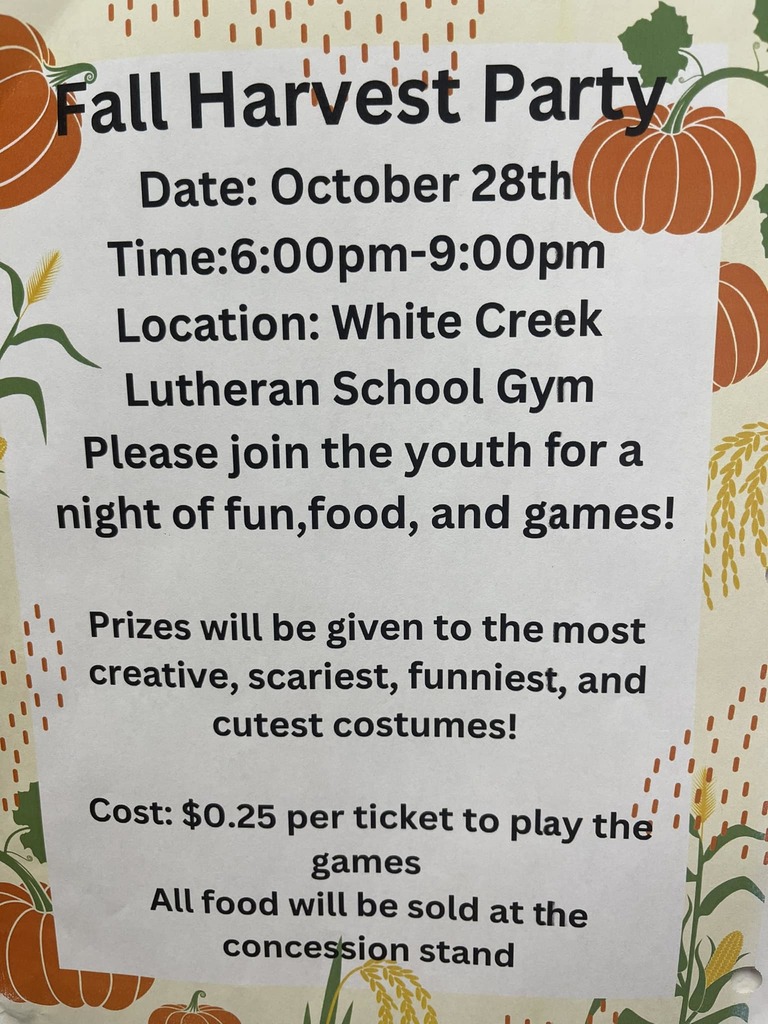 Best of luck and God SPEED to WCLS Student Anthony as he heads to the National Lutheran School Cross Country Meet in Wisconsin this weekend!
Since we collected over $500 for Sleep in Heavenly Peace, tomorrow is PAJAMA DAY! Don't forget it is also a late start day ⏰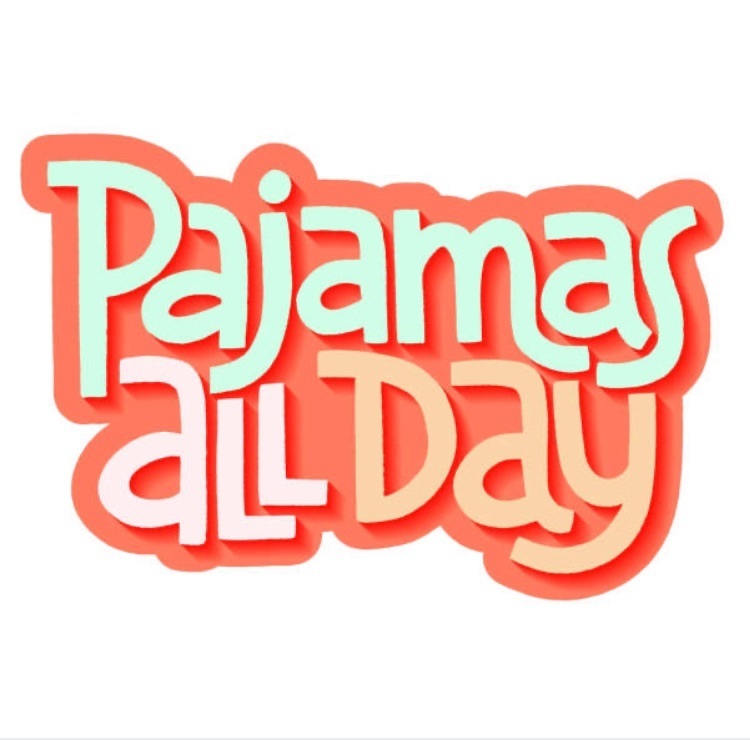 Our White Creek Wildcats were the winners of the State Tourney Sportsmanship Award! Congratulations, girls, and thanks for your good attitudes, encouraging cheers, and friendliness to your opponents! We are so proud of you! 💙🏐🏅

We are so proud of our White Creek Wildcats who fought hard in their game, and took 3rd place in the State Tourney this afternoon!! Congrats on a great season, and Go Wildcats!